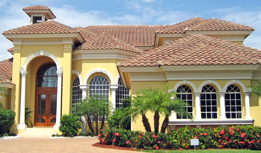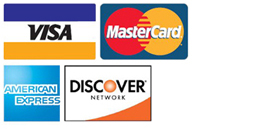 Does it really matter whether I buy the expensive paint or a less expensive one?
When it comes to paint, you get what you pay for. More expensive paints have better quality ingredients, and this accounts for the difference in price. By using better ingredients (and higher priced paint), you will generally get better durability, flow, and overall quality. This will help to keep your paint in good condition for a longer time, which saves you time and money in the long run.
How often should I paint the outside of my house?
There are many factors that contribute to the life span of an exterior paint job, including the quality of previous paint jobs. Areas that get the most sun and moisture will deteriorate faster than dry, shady areas. Darker colors will fade faster over time as compared to lighter colors. As a rule, it's best to repaint your house every 5-7 years, or before any peeling or blistering has become too severe.
Are you licensed & insured?
Yes, we are licensed and insured.
Do you have references in our area?
We have references which can be either in or near your neighborhood. Please contact us for more detailed information.
When Can You Start the Project?
We try our best to start the project within a week term if not sooner. We try to be as flexible as possible to make it most convenient for you, the customer.
What happens when a house is not properly prepared for the new finishes?
The old saying," A good job is only as good as it's preparation" is absolutely true when it comes to painting. Ultra Violet rays from the sun breaks down the color pigment in paint, which causes paint to fade and causes a chalky layer to form on the painted surface called Oxidation. Oxidation creates a barrier between the new paint finish and the substrate. This barrier of oxidation causes newly painted surfaces to appear uneven and may lead to peeling in the near future. Oxidation can be removed from a home or building using a chemical applied with a pressure washer.
Do you give attention to the prep work?
We try to give more detail attention to the prep work. We believe everything starts at the beginning. When there is a good start building a strong base the outcome is that much stronger.
What do you do to protect the property when painting?
We cover & mask-tape the surrounding areas that are not to be painted. We use plastic covering, drop cloths, red rosin paper, masking paper, and masking tape to assure full cover protection. This includes covering of the floors, windows, and other areas of the property including bushes, trees, and many flower beds.
What kind of quality material is used during this stage?
We understand that the prep work is the most important stage in the work process when it comes to durability. We maximize our efforts to used the not only the best, durable materials as possible, but also put in the time and efforts into our skills to assure the best possible outcome.
What about re-installment of switch plates, hardware, window screens, etc.?
We do not consider a project completed until all work has been finished which includes the last stage of our work reinstalling of all electrical covers/switch plates, hardware, window screens, & more.
Do you clean the job site once you have completed the job?
All materials brought by our team will be removed and disposed of properly. Collected debris during work duration will be disposed of properly. Larger debris will either be hauled away to be disposed properly and/or the proper channels will be called upon to dispose of the debris in a proper manner. We strive for beauty, perfection and picture perfect.